Alphabet posters for kids are a fun way to help reinforce learning of the alphabet. Kids can be attracted by the fun illustrations and colors, and/or they can add their own color on the coloring poster.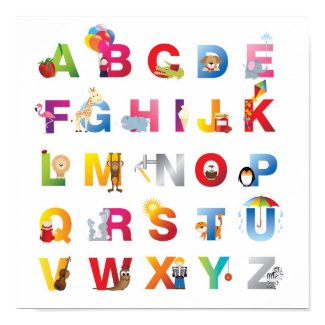 childrens alphabet poster
by
joingateillustration
Browse additional
Alphabet Posters
from zazzle.com.
For added fun, the kids can color this one in: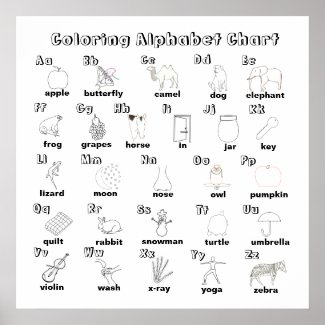 Coloring Alphabet Chart to Color Poster
by
Cherylsart
Check out more Alphabet Posters at
Zazzle
Some charts feature blends and digraphs for the more advanced learner:
Childcraft Class Literacy Charts Blends and Digraphs, 20" W x 24" H
Learning the alphabet is the basic foundation for learning to read and write. It's great that you're choosing fun ways to incorporate this learning in fun ways.
The first two charts above can be ordered from Zazzle.com. The third chart is ready for purchase at Amazon.
Cheryl Paton
C. Paton was a literacy tutor for adults and is the author of
The Phonics Guide:: A guide to reading and spelling patterns
.